Stay Ahead of the Game with Qryptal's Latest Insights on Document Security 2023
Document security has become a crucial concern for businesses and individuals in today's fast-paced digital world. Moreover, with increasing document fraud, ensuring document protection from tampering is more important than ever. That's why we are excited to announce the availability of our latest whitepaper, Whitepaper - Document Security 2023, on the Qryptal website.
The whitepaper, hosted in the resource section of our website, is a comprehensive guide to the latest developments in document security. It covers everything from the industry's current state to the trends and challenges, providing readers with valuable insights into document security. Our experts have taken great care to ensure that the whitepaper is up-to-date and informative, making it a valuable resource for businesses, organizations, and individuals.
Whether you're a seasoned professional or just starting to explore the world of document security, this whitepaper is a must-read. It provides actionable advice and practical solutions for keeping your documents safe and secure, no matter your challenges.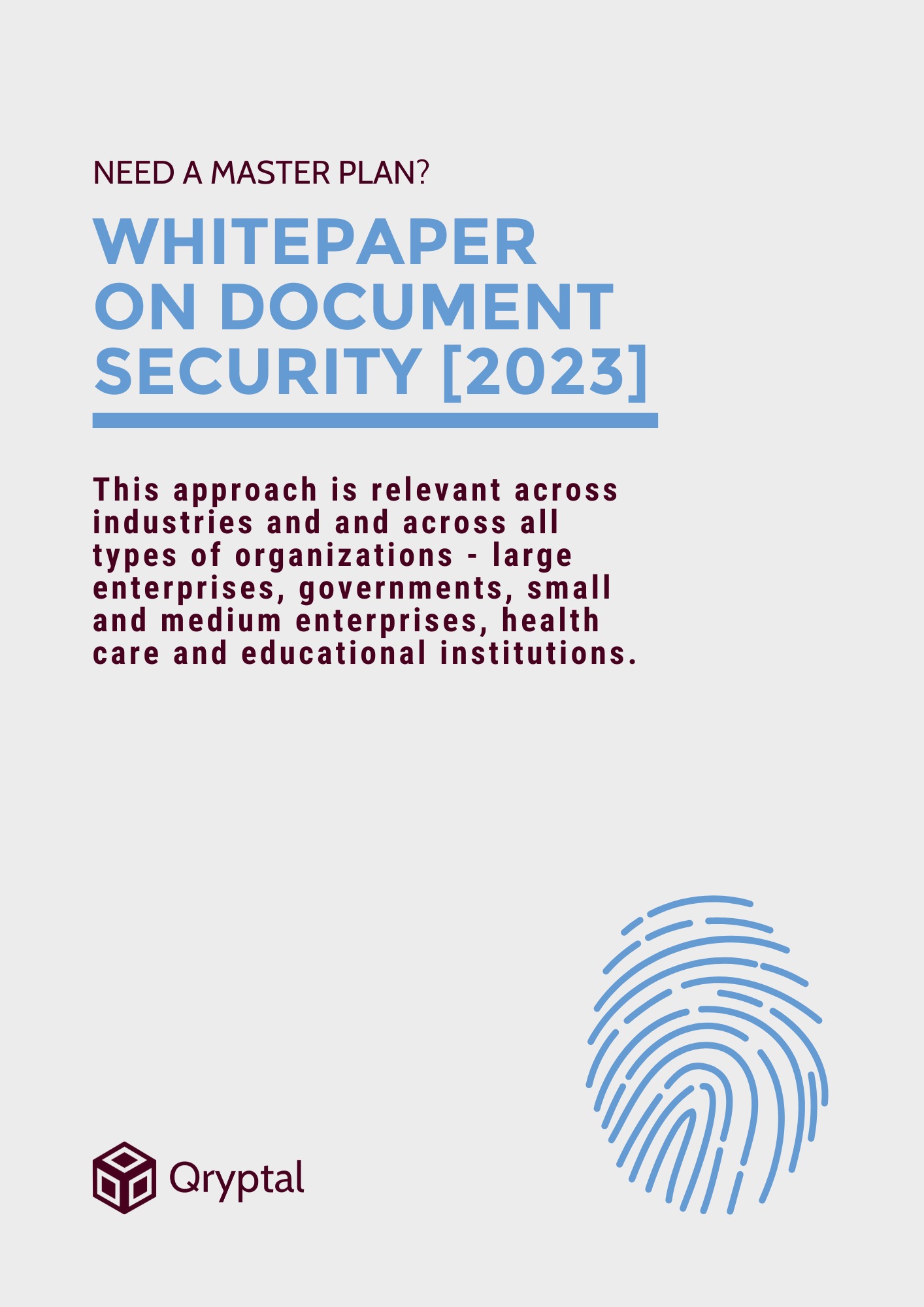 So why wait? Head to the Qryptal website today and download the "Whitepaper - Document Security 2023" Then, stay ahead of the game and stay informed with the latest insights on document security. With the information in this whitepaper, you'll be able to protect your sensitive information and stay ahead of the curve in this ever-evolving industry.
---
You may also like
---
---