Discover How Secure QR Codes Empower the EU's COVID-19 Vaccine Certificates
The European Union (EU) faced an unprecedented crisis as the COVID-19 pandemic took a massive toll on its member countries, resulting in over 2 million confirmed cases and more than 100,000 deaths. The challenge was to establish a standard for issuing verifiable vaccine certificates using QR codes.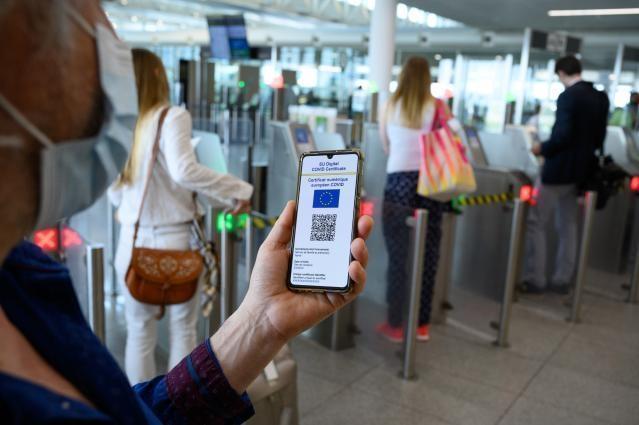 Solution
The EU DCC solution was deployed by governments and health authorities looking to secure the Covid vaccination certificates and make them easily verifiable. This enabled individuals to travel and return to work safely, promoting a more normal and sustainable level of economic activity while safeguarding public health.
EU-DCC standards were chosen for the following reasons:
Open and accessible standard with published specifications

Offline validation with digitally signed QR codes, ideal for high-volume verification in air-gapped environments

PKI-based system allowing countries to control accepted public keys

Flexible content, allowing each country to decide on its own business rules and policies

Support for vaccination, recovery, and COVID-19 test certificates

Compact QR code generation
Qryptal Digital Vaccine Certificate Solution
Qryptal's Vaccination Certificate Solution allows individuals to present verifiable vaccination certificates worldwide through their EU-DCC QR Code. This is more convenient than contacting an office or clinic, which may not even be reachable.
Qryptal's solution underwent rigorous testing by independent experts who concluded that it was easier to use and more reliable than other systems being considered at the time. The solution is also highly secure, using ECDSA digital signing, which means that even if your certificate is stolen, it can't be used or altered.
Result
The success of the EU Digital COVID Certificate system in figures:
Over 591 million EU Digital COVID Certificates issued

43 countries connected to the EU system, including 27 EU Member States, 3 European Economic Area (EEA) countries, Switzerland, and 12 other countries and territories

Increased air travel, with the Association of Airports Council International (ACI Europe) reporting that total passenger volume more than doubled in July 2021 compared to July 2020

65% of respondents in an EU Parliament's Eurobarometer survey agreed that the EU Digital COVID Certificate is the safest means for free travel in Europe during the pandemic

20 EU Member States use the EU Digital COVID Certificate for domestic purposes, such as access to large events and restaurants, cinemas, and museums, with a different national legal basis.

---
Other reading
---
---