Five common mistakes and how to fix them
Your QR strategy for document security cannot be an afterthought. The ubiquitous one square inch (or even smaller) black and white image may be used for various purposes, from simple ID cards to payments, from warranty cards to insurance policies, from invoices to educational documents such as marksheets & transcripts. But, irrespective, ensuring document security is the core purpose.
In our experience of interacting with global organizations, we continue to see that many decision-makers view QR codes as simple images that are a shortcut for URLs. Such organizations do not have a clearly articulated strategy for these Quick Response codes, especially for document security. Instead, they look at the easiest top search result for QR code generation and printing and believe that they have a strategy for QR codes. Nothing can be farther from the truth than this.
Secure QR codes are central to document security for any organization – government or private. For example, the QR code may be on an ID card, invoice, purchase order, or insurance policy requiring a third-party validation, more often not directly connected with the issuing organization. Yet, the issuer must ensure the document's authenticity, which can be easily verified.
This article will discuss some common mistakes to watch out for when using QR Codes. While there may be parameters unique to every business, this article can give you a good start.
MISTAKE #1: HAVING A QR CODE BECAUSE EVERYONE HAS IT
MISTAKE #2: YOUR QR CODE IS NOT A ONE-TIME STATIC IMAGE
MISTAKE #3: NOT LOOKING AT IT FROM THE VERIFIER'S POINT OF VIEW
MISTAKE #4: NOT BEING CLEAR ON THE FUNCTIONALITY AND EXTENSIONS
MISTAKE #5: NOT LOOKING AT SYSTEM DESIGN COMPREHENSIVELY
MISTAKE #1: #FOMO HAVING A QR CODE BECAUSE EVERYONE HAS IT
Ineffective document security systems include a QR Code as an afterthought, making it a tiny square in, a document that no one notices, cares about, or is incentivized to scan. Furthermore, it gives the impression that the issuer included just another feature to check it off a list without considering usability or function.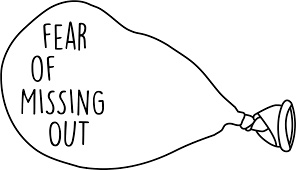 Here's what you can do:
A thought-out document security solution must consider functionality, security, and ease of use. QR Codes are the tools that bridge offline (remote/ air-gapped) and online experiences – phygital is the key. So, document creators must ensure the QR Code provides security & authentication with ease of implementation and integration with existing document generation systems.
MISTAKE #2: YOUR QR CODE IS NOT A ONE-TIME STATIC IMAGE
QR Code is not just an image, a URL link, or a barcode — it's your secure digital access to include updated information that may change with time. So thinking along these lines makes a big difference in how you design the solution.
Imagine an ID card whose information needs to be updated/ or terminated when an employee leaves the organization. Or a health/vaccination certificate that needs to be updated with the latest vaccination dose and details. Or think of an insurance policy or card that needs to update with enhanced insurance or new renewal dates.
The single biggest mistake decision-makers make when designing QR Code document security systems — is to forget that a QR Code is more than an image link to an URL; it can present comprehensive, updated information without allowing the user access to your IT systems or databases.
Here's what you can do:
Think in detail about the function or problem your business is engaged in. For example, ask yourself - What physical experience could I augment with a digital certificate?
For example, document creators must find a way to create a frictionless verification without necessarily directing to a URL. The next step is to read our article - 4 Questions to ask before implementing QR Codes.
MISTAKE #3: NOT LOOKING AT IT FROM THE VERIFIER'S POINT OF VIEW
Your user or the verifier may be stuck in an air-gapped environment in an airport or a remote location with flaky or zero Internet connectivity. There may be situations where a document may need to be carried physically. In other cases, it might be an image on a mobile phone. In all these cases, it is left to the verifier to authenticate the document's content with constraints that include unpredictable Internet access and multiple document formats, such as an image or a PDF file or a physical document.
The most thought-out QR Code solution will always keep the document holder and verifier's point of view at the forefront and design the document security solution accordingly.
Here's what you can do:
While there are many design options available, you need to consider all the potential end-users carrying and verifying your document and look at the constraints or conditions under which they may be operating ; it'll be a good idea to have a secure QR code that presents itself either in a physical format or in the digital format or both depending on the environment.
MISTAKE #4: NOT BEING CLEAR ON THE FUNCTIONALITY AND EXTENSIONS
Once you've pivoted around the verifier's point of view, you would need to formalize the functionalities and the extensions you might have in the future. Finally, we should add integration into existing systems that provide a complete tamperproof experience for you and your users with ease of implementation.
Here's what you can do:
Think carefully about how and why your third-party-verifiers would benefit most from the QR Code. Also, your third-party-verifiers can find your app / URL quickly and get the information accurately with one quick scan. The response and information they seek should be reliable, quick, easy, and comprehensive for them to keep trusting your system.
MISTAKE #5: NOT LOOKING AT SYSTEM DESIGN COMPREHENSIVELY
Though document issuers should create QR Codes with a specific function in mind & while functionality is critical – the user experience and ease of use aspect is equally important. Therefore, you can experiment with placements of the QR codes and make continuous improvements.
Here's what you can do:
You can use our globally proven templates that come in handy to start with - you can then customize the code placements in documents and analyze the user experience. With scan tracking, you can also have a dashboard of the number of people scanning, the location of their scanning, and such other details necessary. So consider all of these design elements when customizing for your use case. The options maybe unique and multiple for each use case.
Secure QR Codes are fundamental and versatile and yet also strategic. There are myriad examples of leveraging them in a document security strategy. Essentially, document creators are continuously trying to find ways to make it easy for the verifier while making the documents secure and tamperproof.
---
You may also like -
---
---