6 points that help you in implementing NABL Mandate smartly and effectively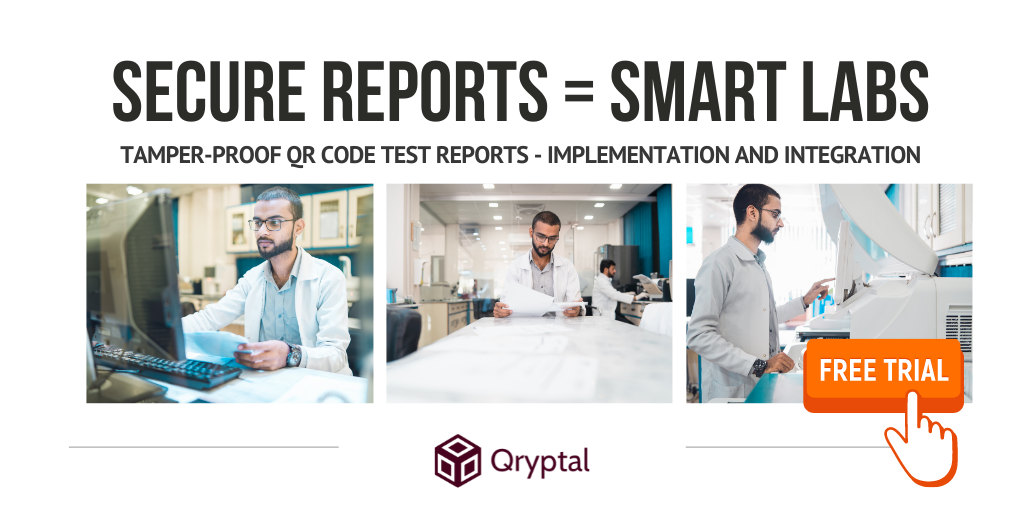 We are happy to share some good news for testing labs in India.
Manipulation of test reports is a growing problem, both in India and the world. The recent QR code mandate from the National Accreditation Board For Testing And Calibration Laboratories (NABL) affects labs that generate and issue certificates.
There are essentially 6 points that can help you secure test reports and make them easily verifiable to meet upcoming new NABL directives and regulations.
Not all QR codes are the same. The usual QR codes solutions, including the URL-based ones, are NOT secure, to say the least. This leads to QR code phishing and makes your reports open to unauthorized modifications.

Regular QR codes are scanned by all kinds of scanners that access and capture sensitive information and are not suitable for privacy and security.

Secure QR Code has proven to be quick, easy to implement, and cost-effective.

Secure QR codes also work for offline verification and both physical and electronic documents.

Secure QR Code makes reports tamper-proof and easily verifiable by third parties on demand.

Secure codes allow for affordable integration, digital-physical certificates, ease of verification, easy generation, seamless security, eventually making your documents tamper-proof.
Qryptal has been at the forefront of helping organizations implement document security using secure QR codes. As a result, we can help your lab comply with the NABL directive effectively and efficiently. To learn more, please sign up for a free trial plan by clicking on the button on the top right corner of this page
GET A FREE, NO OBLIGATION TRIAL
Alternatively, you can always reach out on info@qryptal.com or reach us out at https://www.qryptal.com/contact/
---
You may also like -
---
---