These five parameters must make it to your Proof-of-Concept checklist
You have decided to adopt a secure QR code for document security. That is a commendable first step.
Some critical decisions must be taken, and you must make some important choices that will protect your investments and serve you well over time. Document security and verification is a long-term strategy. The documents you generate may be stored or used for ages, and hence need to choose technology that stands the test of time. Flawed implementations take a toll on financial and human resources.
Here are five parameters that must make it to your checklist. Take your test. Reach out to us in case you require help.
Security and Compression :
Each QR is signed by a private QR key of the issuing authority

The off-code information is encrypted with a unique key for each QR code

Compression is done at multiple stages in the process of QR code generation

There is a need to generate small QR code images
Solution Architecture :
The solution must scale to generate thousands or even millions of codes each day

We need a light/ modest infrastructure with no significant hardware investment

Want to reduce cyber-attack / hackers by minimizing or eliminating exposure to central databases
Decentralized public key-based validation :
Must enhance privacy and security, preferably with decentralized public key-based validation

The solution must have seamless distribution and management of public keys

Must be easy to use/verify by non-technical users

Require web validation on your own domain with adequate customization? For example, Qryptal users are given the option to have a web validation page that can use the device camera or upload an image/PDF of the document to validate without the need to install an App.

The need for a Document Validation App

We require Mobile Validation via SDKs for iOS and Android for our own App

We need support for API-based validation with other applications, partners, and regulators

We are looking for a Command-line validator utility
Flexible deployment & integration options :
We need cloud deployment

We are looking for a full on-premise deployment at our data center

Must integrate with legacy applications via REST API or Files API
Enterprise-ready :
A 5+ year future-proof solution is a must

In addition, the solution must have existing use cases

A globally proven and validated solution in at least a dozen countries

Large-scale deployment proof-points are a must

Should have passed implementation security audits

The service provider must have the capability of post-sale support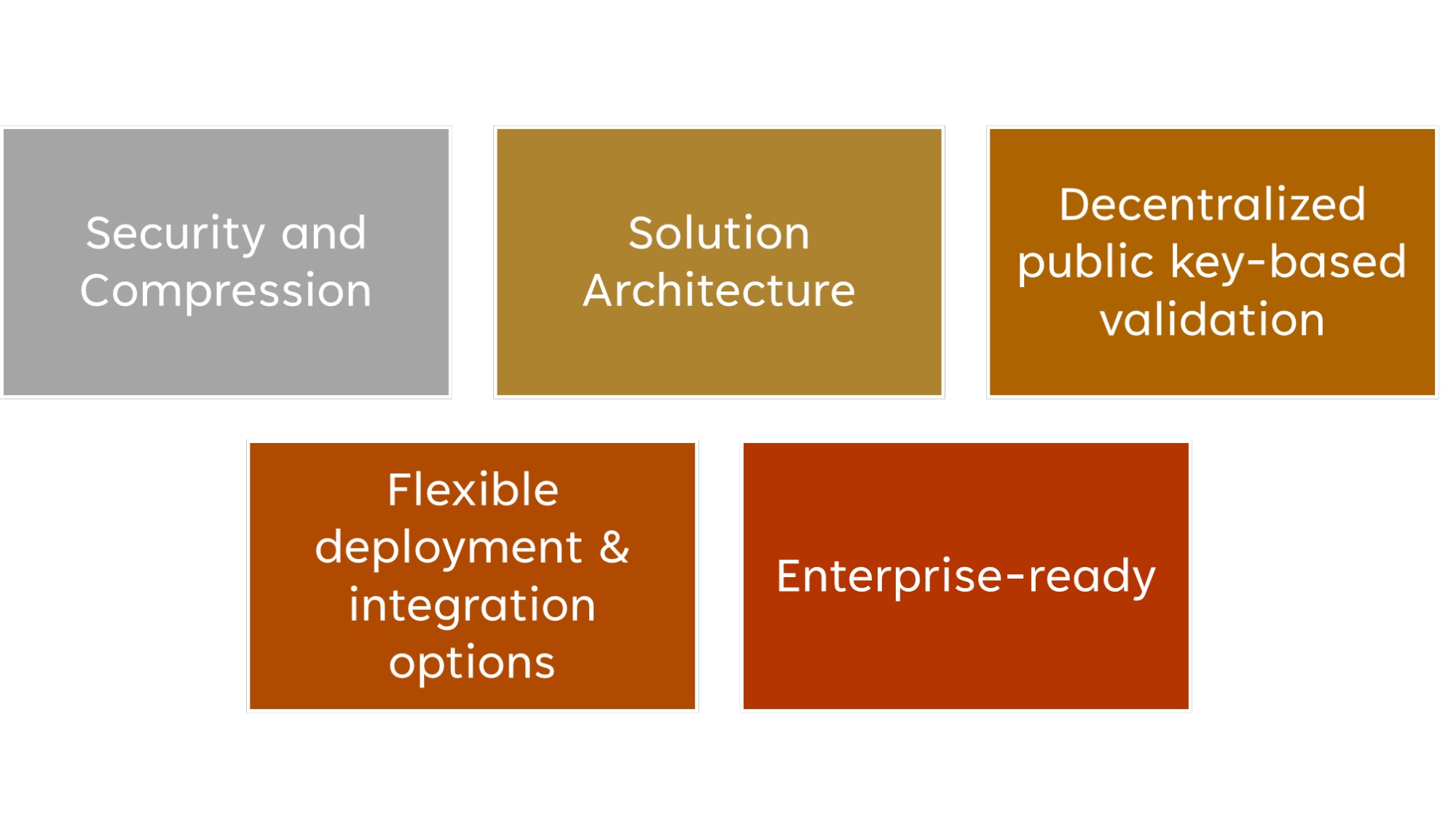 5 point checklist for Secure QR
The more you look at standards-based commercially successful solutions, the better your chances of coming up with an option that works well & successfully protects your investments in document security. The above checklist is a good starting point. Please reach out to us (info@qryptal.com) in case you require any help.
---
You may also like
---
---