..and how Estate Agencies can avoid falling into this trap
Property Agent hoodwinks clients with '000s of $
When a Singapore property agent was fined $27,000 and suspended for ten months for 'altering' documents, this was not the first such incident of document tampering in the real estate industry. Real estate and related areas have been witnessing document frauds across the spectrum. We had ourselves published a blogpost titled document fraud prevention in the construction industry , back in August 2018.
In this recent incident in Singapore, the property agent George Peh Meng 'altered' documents without his agency's authorization to disguise and obtain commissions 700% more than what he was supposed to receive.
In all cases, like this, the gullible are defrauded with tampered documents for mostly fiduciary benefit.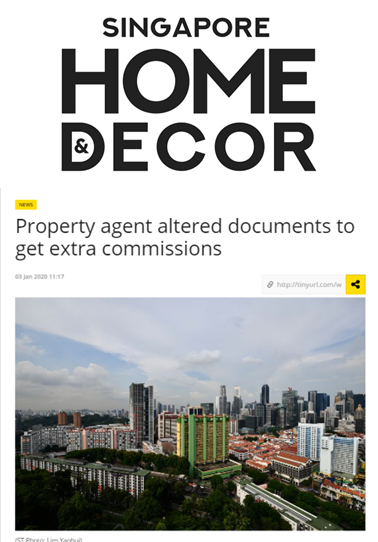 https://www.homeanddecor.com.sg/articles/118716-property-agent-altered-documents-get-extra-commissions
How can agencies prevent such 'alteration' of documents?
All documents from an agency to its clients must be reliable and trustworthy. Irrespective of the format that it is sent - physical or electronic - trust forms an important basic basis of the relationship. To make such documents made tamper-proof they would need to have an embedded document security solution that is both tamperproof and easily verifiable by the prospective clients. Such a solution will have two components
Creating a document (contract, lease agreement, rental agreement or invoice) with relevant information that is secure and tamperproof

Ensuring such documents can be easily verified by the client.
One way for any real estate agency to do this is to use Secure QR codes which will bring trustworthiness in its communication and documents. The key here is to be able to verify that all such documents are indeed generated only by the issuing organisation and no one else can generate or manipulate that information. Establishing that trust and being able to quickly verify the details in a user friendly manner will bring all round benefits.
How can you implement a Secure QR code solution in the real estate agency industry?
Implementing a Secure QR code solution is straightforward and can be done in these simple steps
1. Add a Secure QR Code with details such as contract number, type of services (lease agreement, rental agreement etc), transacting parties, fee or invoice amount or any other such important information inside the QR code. These are high security, tamper-proof codes, can only be created by the issuing agencies and are digitally signed by their private key.
2. The QR code is machine-readable, and the information inside can be compared with the information on the document using a mobile app or a web validation tool which can also verify that the document has indeed been issued by the specific agency.
3. The data remains private and confidential and doesn't reside on any database. Hence its not possible to manipulate it after generation of the code.
4. The validation mechanism used by all and any of your clients can be a web validation tool or a validator App that would be used to scan the code and display the information for verification. If the information has been tampered with, the validation would fail.
5. Each QR code is unique for every document produced . The technology can be easily integrated with the existing infrastructure and can handle the necessary processing volumes.
6. It works for both physical and electronic documents.
7. A self-contained Secure QR code (called a primary data code - PDC) would work for offline verification without the need for data connectivity.
Here is a schematic that shows how this would look for a document with the given details
Scan of Secure QR code shows the details
As you can see the key information below is being retrieved from the QR code:
Agent Name: George Peh Meng
Client Name: Michelle Goh
Services: Residential Property Lease
Amount (includes GST): SGD 3210
Date of Agreement: 06 July 2019
These details can't be changed once the QR code is generated and made a part of the document. Anyone can verify this information instantly by scanning the code and proceed to the next steps required. An easy way to secure and verify information and establish trust in an industry that is perhaps notorious for fraud and manipulation.
---
You may also like
---
---