and what you can do to not become a victim
When a screenshot as proof of payment becomes a scam shot
When screenshot as proof of payment becomes a scam shot, it is time for you to act.
In today's world of online transactions and money transfers, screenshots of payments, have turned into a common method for the merchant / third party to initiate delivery or fulfillment of the transaction. However, some fraudsters have managed to game the system by coming up with fake screenshots and dupe the merchant / third party. In fact, a simple google search for "fake screenshot payments" will bring up dozens of articles referring to such scams. What is worse is that you will stumble across websites offering to help in making fake screenshots as well as YouTube tutorials for the same !!
What's the issue here? What can you do about it ?
The issue is simple. A fraudster shows a screenshot as fake payment proof and pressurizes a merchant to complete a transaction (typically a sale of goods or services or issuance of a ticket or something of value), before getting the bank confirmation on the receipt of money or payment. If the merchant always waits for proper confirmation, it may take days and hence loss of genuine business. At the same time if they are not able to verify the payment, that can cause them financial losses..
In a recent case in Australia, businesses lost thousands of dollars to scammers.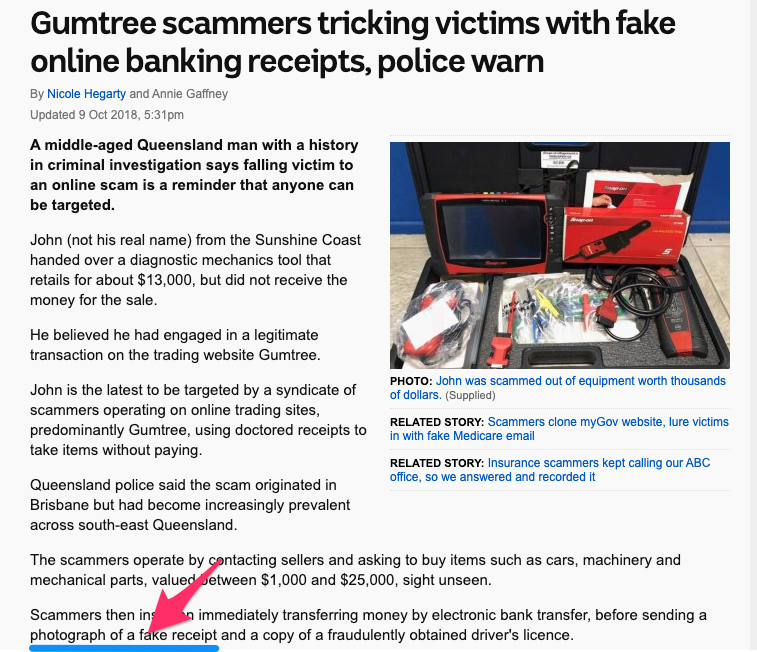 https://www.abc.net.au/news/2018-10-09/qld-gumtree-online-seller-scam-warning/10356410
Why not ban screenshots as payment proofs ?
In today's online world, genuine businesses may also accept screenshots as a means of payment proof in the interests of customer convenience and to expedite the processing etc. See an example below
https://transferwise.com/help/16/status-of-your-transfer/2932689/what-is-a-proof-of-payment
There is merit to this and hence suggesting that screenshot payments are not allowed will disrupt the flow of business and turn away genuine customers.
The question then is how to make the process secure and trustworthy. Here's how..
A simple solution to making screenshots of payments secure and trustworthy
At Qryptal we solve this and the everyday common problem of enabling third-parties to validate documents, receipts, invoices, transaction notices (printed/electronic) issued by another institution while maintaining the privacy for all stakeholders. Thereby establishing trust in the transaction/value chain between all parties
The steps to secure this with Qryptal Secure Codes and making it trustworthy and easily verifiable is as follows.
Step 1: The payment organisation (bank or payment gateway) will do a one time integration with Qryptal's secure QR Code generator to generate a secure, tamper proof QR code, digitally signed by their private key. When generating transaction confirmation, a Qryptal Secure QR code is added that captures the payment related critical information. The code will come on the final successful payment page. The screenshot (including the secure QR) is then taken and shared with the merchant/third party
Step 2: The recipient can easily verify the contents of the QR code by scanning it with an app or even uploading the image on a web validation page (of the issuing organisation). The app or web validation page has the public key to decrypt and show the relevant information.
Here is a schematic which shows how this would look.
Scan of Secure QR code shows the transaction details
This verification can be done almost instantly and the merchant or third party can be sure that the transaction is genuine and payment details are indeed what they see on scanning the code. The processing of the dependent transaction or delivery can then proceed as earlier. This way the benefits of better customer experience is maintained along with security. Fraud can be easily eliminated.
An easy to deploy technology to eliminate friction in day to day regular problems, helping make transactions secure and trustworthy.
For more details please write to us at: info@qryptal.com
---
You may also like
---
---